One of our latest projects took place at an iconic commercial skyscraper in the heart of the City of London's financial district. This cutting-edge architectural masterpiece was designed to reflect and interact with the textured architecture of the surrounding buildings. By using reflective glazed glass cladding, the building is modern and elegant yet complimentary to some of London's oldest architectural gems, which lay nearby.
Our client, a major law firm, takes up five floors of this outstanding building. As one of the tallest buildings in the district, covered almost entirely with glass cladding, there is a need for efficient shade provisions within the interior of the building.
Our client's offices had been initially fitted with manual chain-operated blinds, which were neither reflective of the modern architecture and interior design of this building, nor practical for our clients. As well as being better suited to our client's offices, changing from manual chain-operated blinds to automatic blinds allowed our clients more control over their blinds during the day and made altering the blinds a less laborious endeavour.
Our carefully selected replacement fabric covers provided our clients with significantly better shading levels than the materials used in their manual chain-operated zipper blinds. One hundred and ten blind fabrics were selected and used across our client's vast office spaces.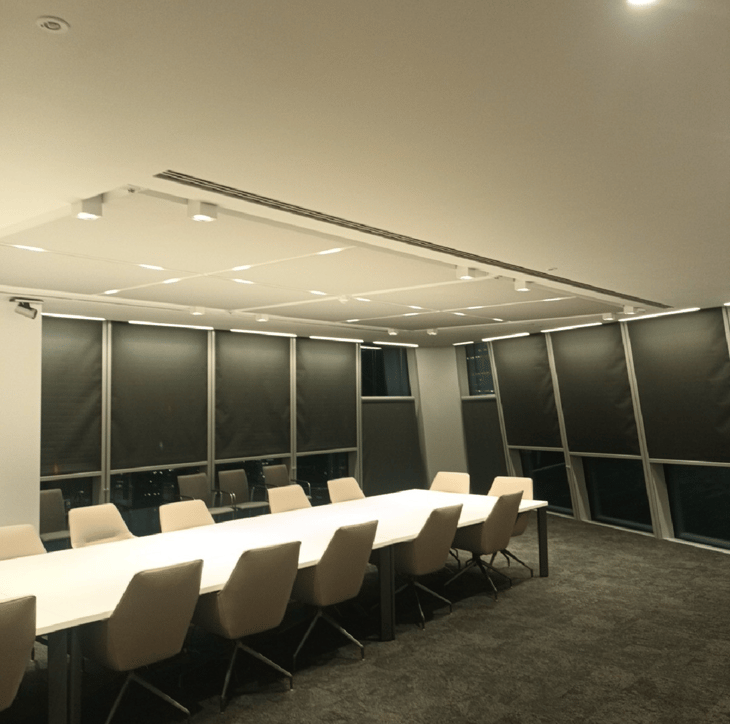 This was by no means a small endeavour, and our client required full uninterrupted access to their office space during office hours. Furthermore, our client needed access to working blinds throughout the changeover. We accommodated their needs by working around their office hours; our engineers worked out of hours and ensured our client was never without operational blinds. Any blinds we removed during the shift were replaced before the next working day.
There were partition walls which intersected the blind headboxes. To tackle this, we had to partially cut out the wall and sealant to access the blinds and then reseal the area, including fire-stopping, once we had completed the blind changeover. This operation went ahead seamlessly, and at the end of our project, our client was left with modernised, efficient shading without any interruption of their day-to-day work.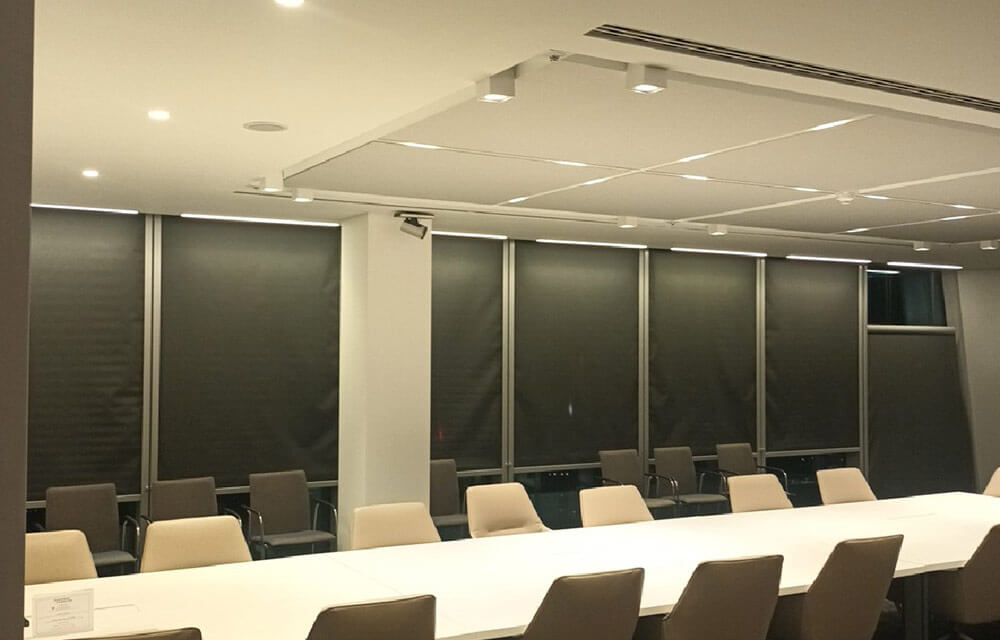 If you have considered modernising your office's blinds system, or you have a new interior project that requires a blind fit-out, get in touch with our expert team today for a blind audit.