Automatic blind controls – the epitome of modern convenience.
When making the initial investment of incorporating stylish motorised office blinds into your workplace, it is highly important to ensure that you consider sourcing blind maintenance solutions, so that your blinds remain in working order for as long as possible. As an expensive capital asset designed to decrease air conditioning and increase user comfort, we can make sure that your investment is protected through our maintenance services. Things go wrong from time to time, as some parts are more exposed to wear and tear than others. Repairing or replacing these parts brings the blinds back to another life-cycle at a fraction of the cost of replacing.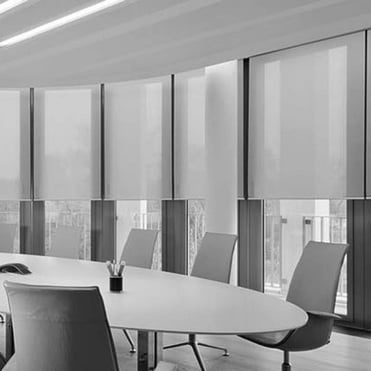 We provide our straightforward automated internal and external planned motorised office blind maintenance for:
Internal and External Blinds.
Motorised Roller Blinds.
Motorised Venetian Blinds.
Motorised Verticals.
Skylight systems.
Motorised Stage Tracks.
Electric Curtains.
Remote Control.
Tubular Motors.
Multiple Systems.
Wireless.
We are well experienced in repairing automated blinds , from hardware to motors, controls and reprogramming and pride ourselves on being able to offer each of our customers a completely tailored solution so that we provide maintenance services perfectly suited to you and your needs.