At Labetts, we were pleased to be chosen to carry out our specialist services on a commercial building based on the bank of the Thames.
The building in question features large amounts of window glazing. The client already displayed a range of shading systems, both internal and external, all of which can be used by the tenants to adjust the lighting in their work environment dynamically. They additionally wanted to add solar shading to the top floor of their building to ensure a comfortable working environment for their occupants.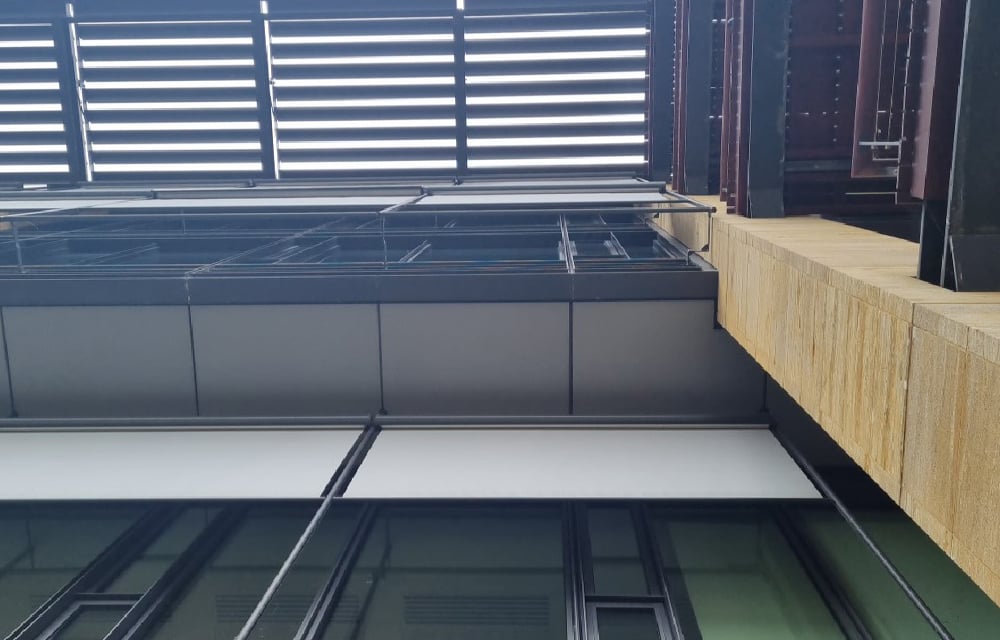 After a great deal of research and planning by our team, we found a practical solution. We recommended our external Venetian blind systems, which attenuate glare and provide internal aesthetics and privacy.
Due to these blinds being installed externally on the top floor, our technicians needed access from the pavement. Specialist access equipment was organised to counter a slope in the pavement. We worked with an access hire company, attending the site to conduct a survey and arrange and discuss the best access method. A truck-mounted boom lift was used for the installation, and a pavement licence was acquired to allow us to operate the truck on what is usually a busy walkway.

To ensure we could manage a successful and complete installation, including the controls system, we scheduled a controls engineer to be on-site during installation so the blinds could be put straight onto the control system.

Our technicians had a small window of time to install the external blinds but went above and beyond, delivering a successful finish just before the new year, which the client was extremely pleased with, "Thank you and all your engineers for your hard work…I was told you were able to perform a miracle and get the blinds fitted. Thanks so much for getting this done in such a small amount of time, we really appreciate everything".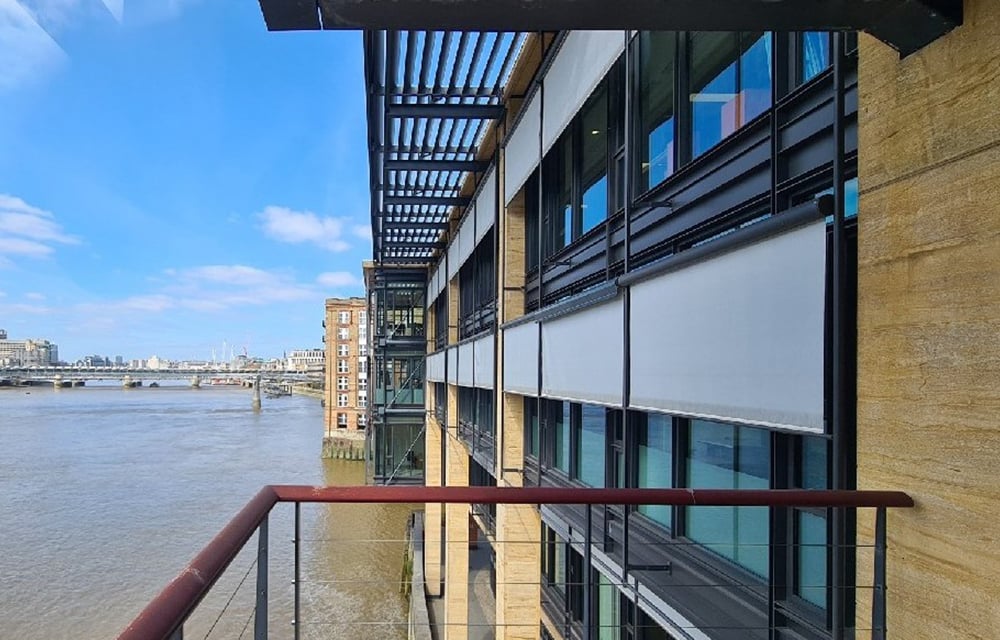 It was important to keep communication with the client throughout the process, ensuring they were constantly up-to-date, allowing us to keep track of progress during this project and ensuring that everyone involved knew what was happening at all times.

For solar protection and a high degree of comfort, don't hesitate to contact a member of our specialists at Labetts today.